DON'T SEE WHAT YOU'RE LOOKING FOR? MORE PRODUCTS AVAILABLE IN STORE, PLEASE CALL 705-787-0262....
Login
Log in if you have an account
Dont have an account? Register
45NRTH
The 45NRTH stud tool seats and removes the stud from the stud pocket. Customize your stud tread pattern or replace missing studs.
45NRTH
45NRTH utilizes a two-piece construction method to create a reliable and high-performing bicycle tire stud, featuring a concave carbide-aluminum design.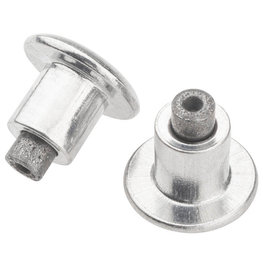 45NRTH
CONCAVE ALUMINUM CARBIDE ICE STUDS
TERRENE
The Terrene Stud Insertion tool, cooperatively developed with Bikestud.com, is shaped specifically to give excellent leverage to install studs, without causing blisters.