Login
Log in if you have an account
Dont have an account? Register
Product details
A low profile, fully-customizable fit give these boots ultimate comfort paired with performance enhancing features.

An easy flex rating of 90 won't beat your legs up when the snow gets choppy, Hands Free Entry makes getting them on (and off) a breeze, and a Cushfit Comfort liner delivers plenty of comfort and wiggle room for your toes.
SIZE
24.5
,
25.5
,
26.5
,
27.5
,
28.5
,
29.5
,
30.5
PRODUCT WEIGHT
1920g
BEST FOR:



FLEX/FEEL:

HANDS FREE ENTRY: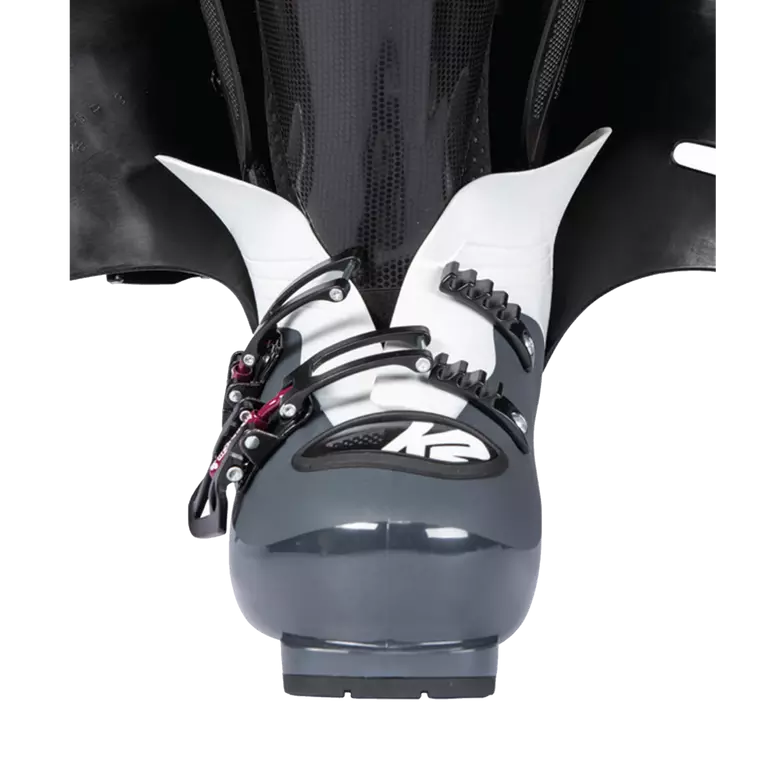 Dual material overlap for intuitive and easy hands-free exit and entry.
FULLY HEAT-MOLDABLE:
Both the boot's shell and cuff are capable of being heat-molded to a variety of foot shapes for a true custom fit.
GRIP WALK OUTSOLES:

Removable and interchangeable ISO 23223 alpine rockered soles collaboratively designed to work with Marker's Grip Walk binding system for better grip and added comfort when walking and standing in boots, but doesn't compromise the power transmission and release function between the boot and binding when skiing. Preinstalled.
CUSHFIT: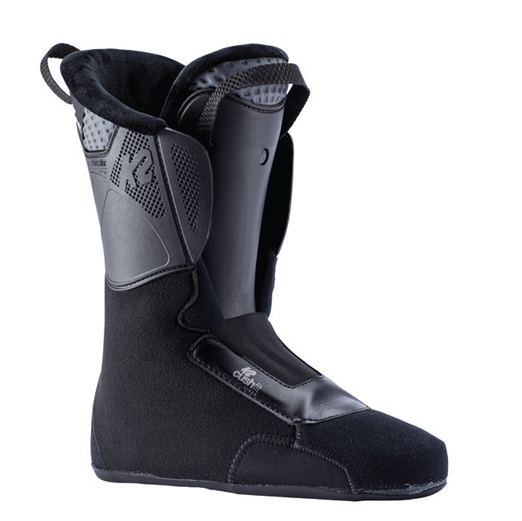 Lasted with a blend of open cell and eva foam for an extremely comfortable yet supportive fit.
| SHELL LENGTH (mm) | MONDO POINT  | US SIZES - MEN  | US SIZES - WOMEN  | EU. ADULT  | UK ADULT  |
| --- | --- | --- | --- | --- | --- |
| 264* | 22.5 | - | 5.5 | 36 | 3.5 |
| 266** | 22.5 | - | 5.5 | 36 | 3.5 |
| 268*** | 22.5 | - | 5.5 | 36 | 3.5 |
| 276* | 23.5 | - | 6.5 | 37.5 | 4.5 |
| 276** | 23.5 | - | 6.5 | 37.5 | 4.5 |
| 277*** | 23.5 | - | 6.5 | 37.5 | 4.5 |
| 282*** | 24.5 | - | 7.5 | 38.5 | 5.5 |
| 284* | 24.5 | 6.5 | 7.5 | 39 | 5.5 |
| 286** | 24.5 | 6.5 | 7.5 | 39 | 5.5 |
| 293*** | 25.5 | 7.5 | 8.5 | 40 | 6.5 |
| 294* | 25.5 | 7.5 | 8.5 | 40 | 6.5 |
| 296** | 25.5 | 7.5 | 8.5 | 40 | 6.5 |
| 301*** | 26.5 | 8.5 | 9.5 | 41.5 | 7.5 |
| 304* | 26.5 | 8.5 | 9.5 | 41.5 | 7.5 |
| 306** | 26.5 | 8.5 | 9.5 | 41.5 | 7.5 |
| 310 *** | 27.5 | 9.5 | 10.5 | 42.5 | 8.5 |
| 314* | 27.5 | 9.5 | 10.5 | 42.5 | 8.5 |
| 316** | 27.5 | 9.5 | 10.5 | 42.5 | 8.5 |
| 318*** | 28.5 | 10.5 | - | 44 | 9.5 |
| 324* | 28.5 | 10.5 | - | 44 | 9.5 |
| 326** | 28.5 | 10.5 | - | 44 | 9.5 |
| 326*** | 29.5 | 11.5 | - | 45.5 | 10.5 |
| 334* | 29.5 | 11.5 | - | 45.5 | 10.5 |
| 335*** | 30.5 | 12.5 | - | 47.5 | 11.5 |
| 336** | 29.5 | 11.5 | - | 45.5 | 10.5 |
| 344* | 30.5 | 12.5 | - | 47.5 | 11.5 |
| 346** | 30.5 | 12.5 | - | 47.5 | 11.5 |
Reviews
0 stars based on 0 reviews
Add your review
Review 2023 BFC 90 BLACK/GOLD ALPINE BOOT